. . . are recruiting!
Ever thought about joining a choir? Come along to one of our rehearsals and give it a go. You don't have to be able to read music. No auditions – just a voice test to place you in the right section – Tenor (1 or 2), Baritone or Bass. We have two Musical Directors who tell us how to sing properly. We are a well-respected choir who take our music seriously but have a lot of fun doing it.
We rehearse weekly, and sing in concerts once a month to raise money for local charities.
We go on tour abroad every two years. In 2019 we went to Warsaw. Previous tours have been to Lake Como (Italy), and Alsace (France).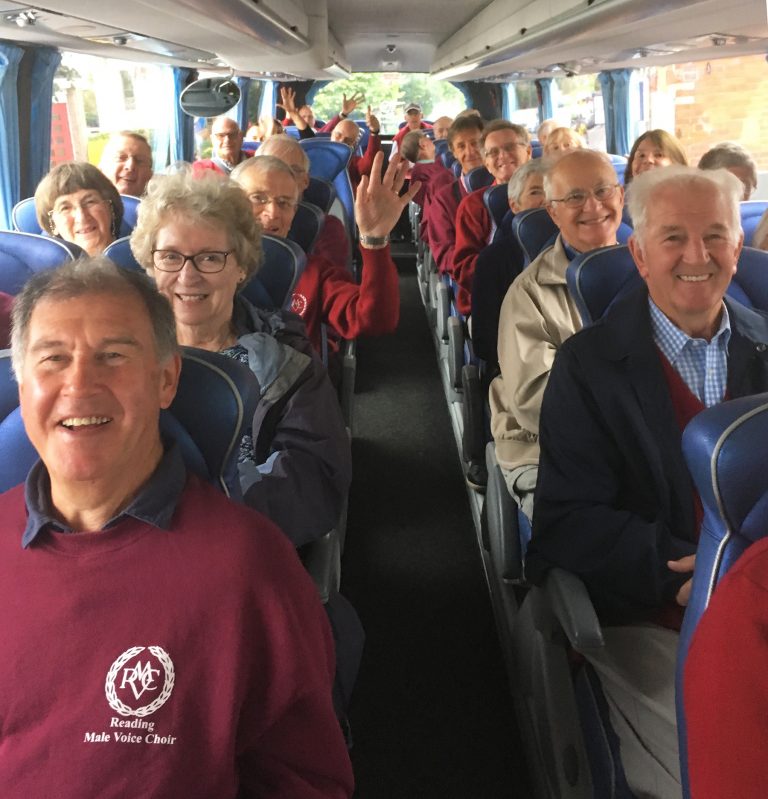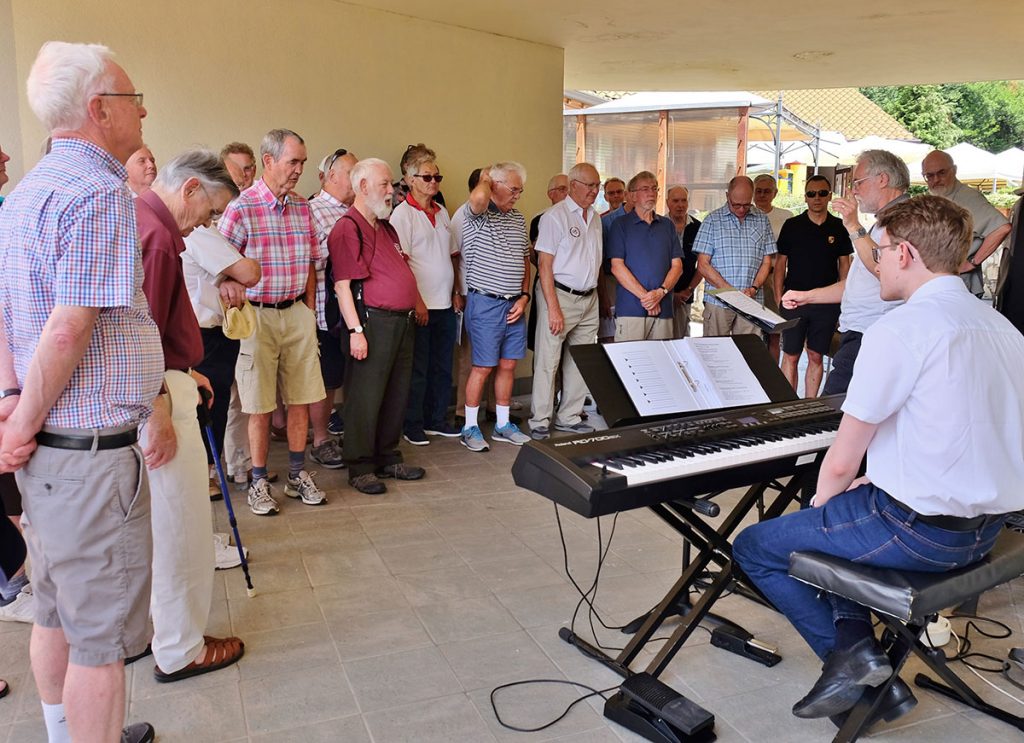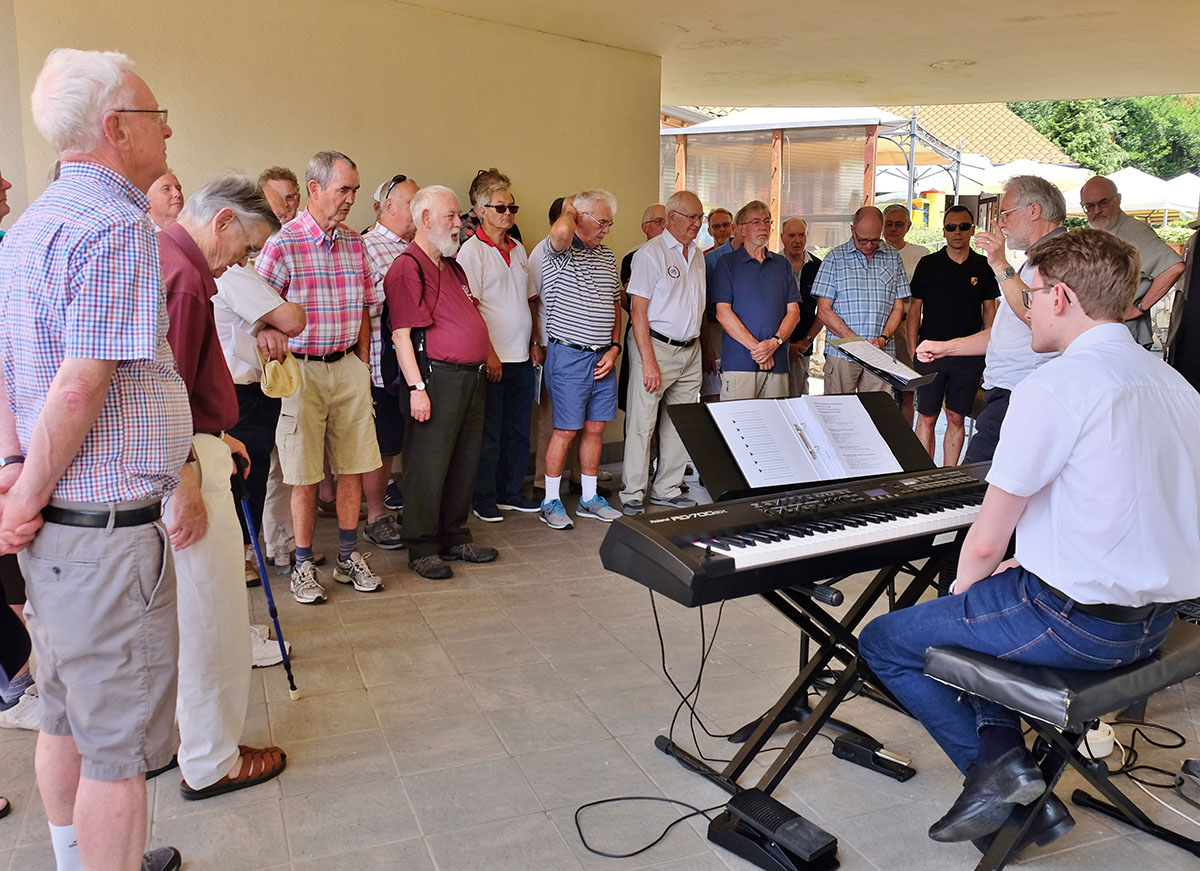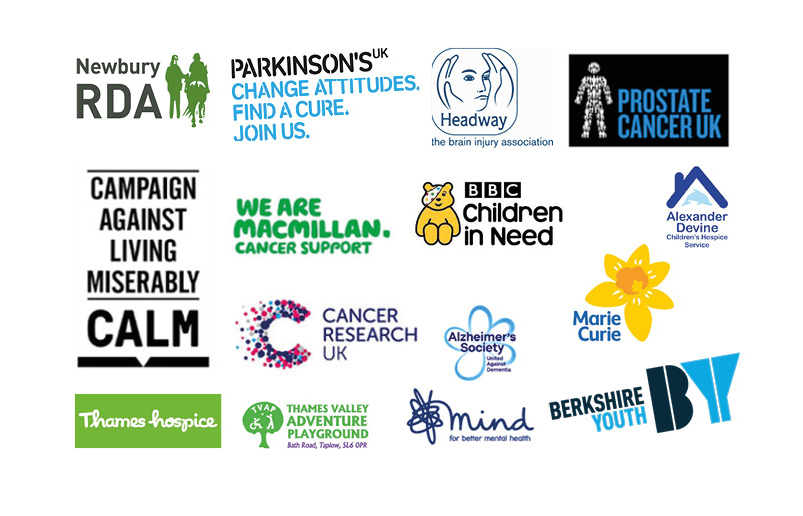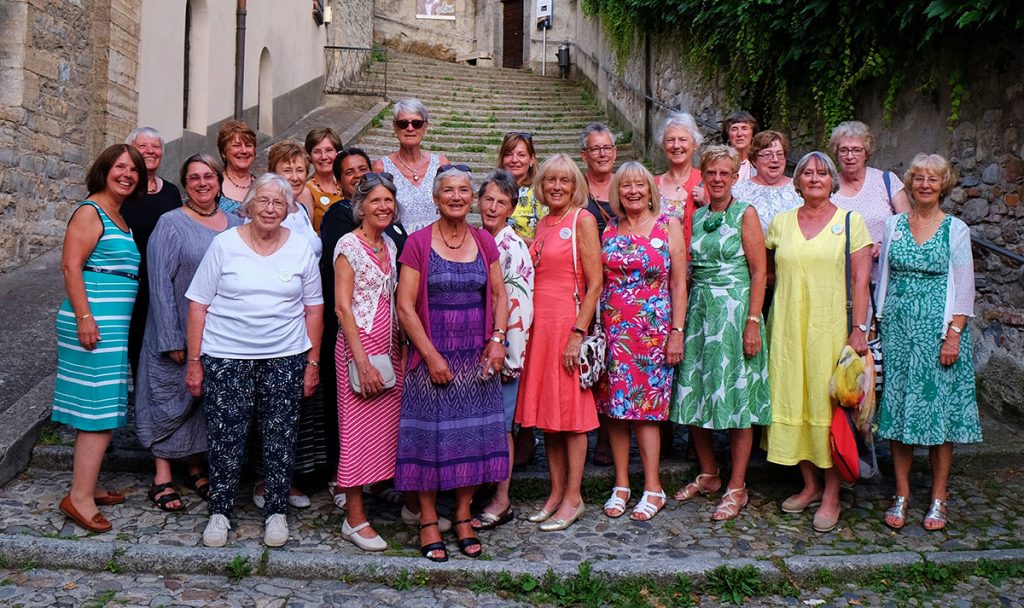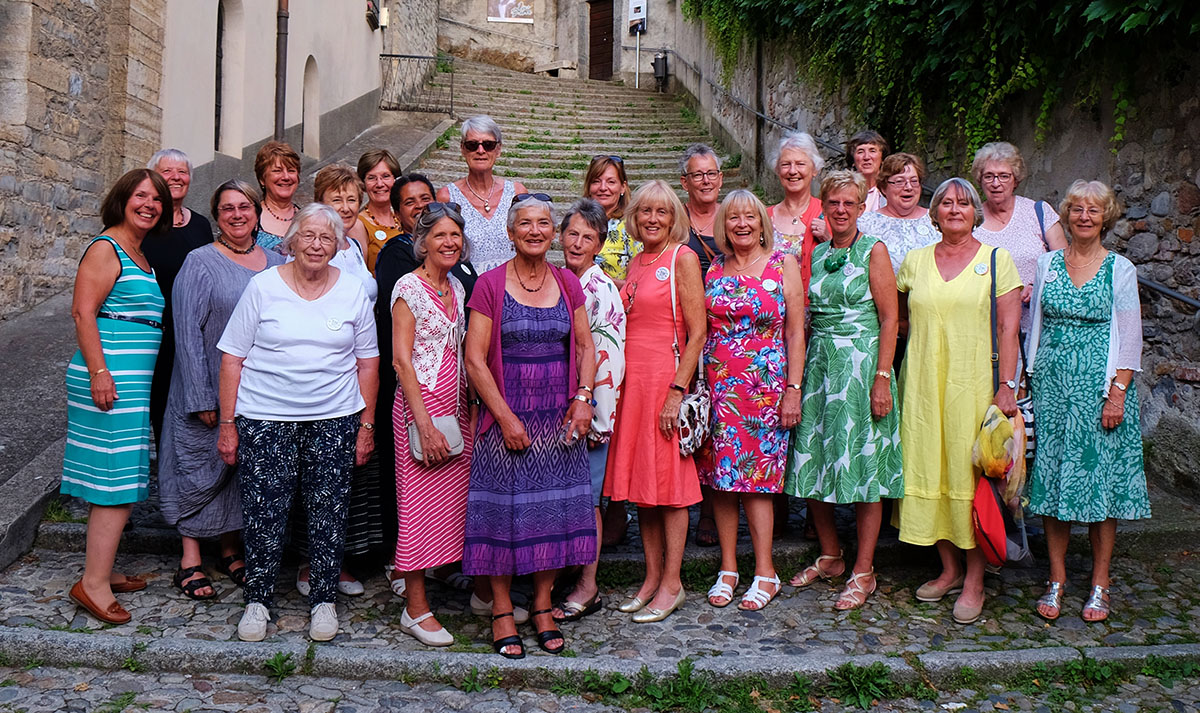 There are 70 of us, and we rehearse weekly during term times on Friday evenings, between 7.30pm and 10pm, at Hawkedon Primary School in Lower Earley.
How much does it cost? Our annual subscription is £140.
Do I have to buy a uniform? No, a uniform will be loaned to you free of charge.
Do I have to pay for music? No, music is provided.
We don't just sing together, we socialise together, and form good friendships. Our partners also meet month on a local basis with guest speakers. We have a supporting social programme, with trips out and other activities.
Singing is good for you. It exercises the brain, heart and lungs. And joining the choir gets you out of the house every week into a friendly social setting.
By joining the choir, you help raise funds for worthy causes: in 2018–19 we raised £14,000 for local charities through our concerts. So why not come along on a Friday evening and check us out. You can sing in the rehearsal or just listen if you prefer. We'll give you a warm welcome. Get in touch with me and I can tell you more.
Steve Richardson Secretary